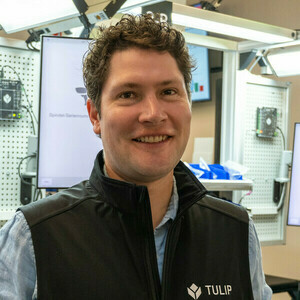 Russell Waddell
Co-Host of Behind the Ops
Russ Waddell joined Tulip as Community Lead in 2022 after working for AMT - The Association For Manufacturing Technology since 2007. He most recently managed the MTConnect Institute, a standard development organization for machine-to-machine communication in discrete manufacturing. He previously was an Industry Economist at AMT and holds a BA in Economics from The College of William and Mary.
Fun fact: Russ is an avid landscape gardener. He grows tulips in springtime.
Russell Waddell has hosted nine Episodes.